Match Pewter Double Champagne Bucket Custom Engraved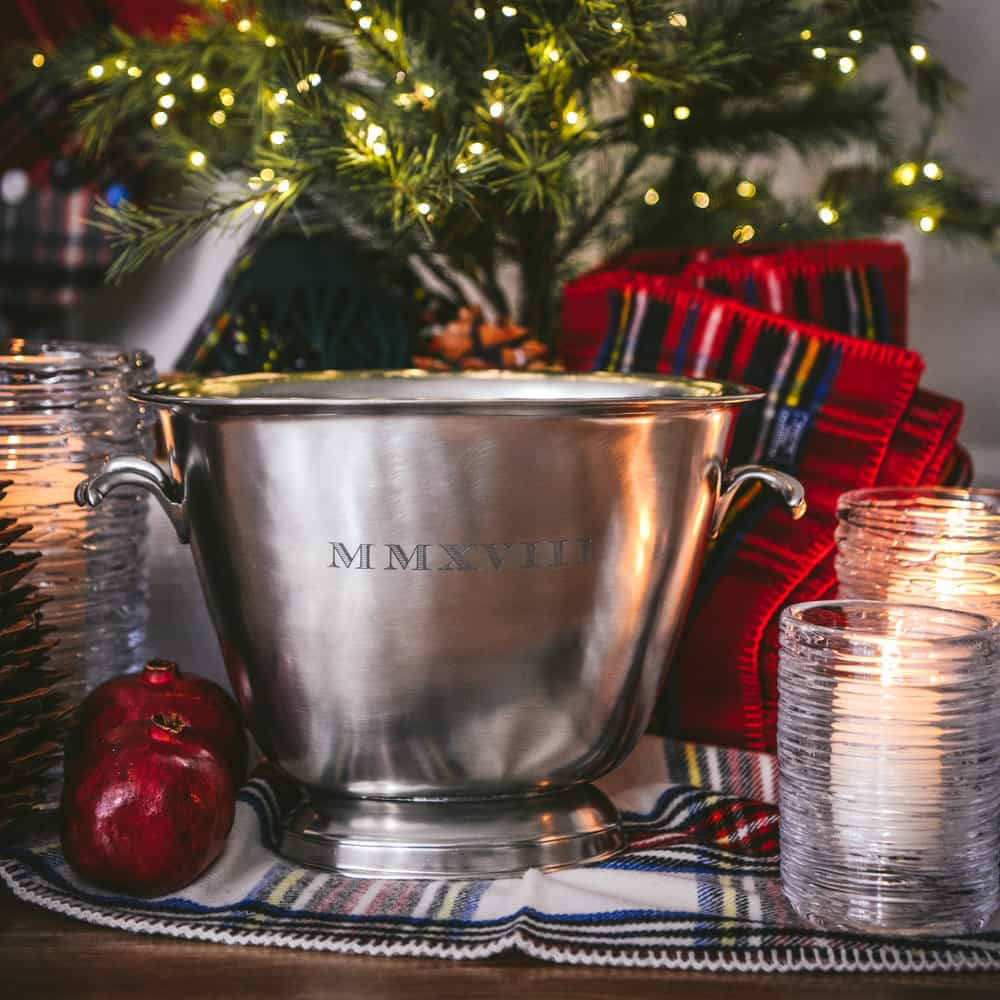 Match Pewter Double Champagne Bucket Custom Engraved
Whether used for bottles of bubbly, or as a hydrangea planter, this large vessel is a visually stunning show stopper.
Custom engraved at no additional charge with a wedding or anniversary date, or a family monogram, this vessel is transformed into a treasured family heirloom.
This item may be engraved with words, dates, quotes or monogram. To have an item engraved with a date or monogram please contact us.
Rooted in classic European forms from the 14th through 19th centuries, with many of the designs cast from original antiques, Match pewter is an elegant chameleon that effortlessly harmonizes with its surroundings. Whether casual or formal, traditional or modern the soft luster of pewter is at home in any setting. All Match pewter is made in Italy in family-owned workshops that have been producing pewter for generations.
Made in Italy
9.5" W x 12.2" H
Care
Hand wash only. Occasionally polish with Cape Cod Metal Polishing Cloths.