Match Pewter Michigan Collegiate Box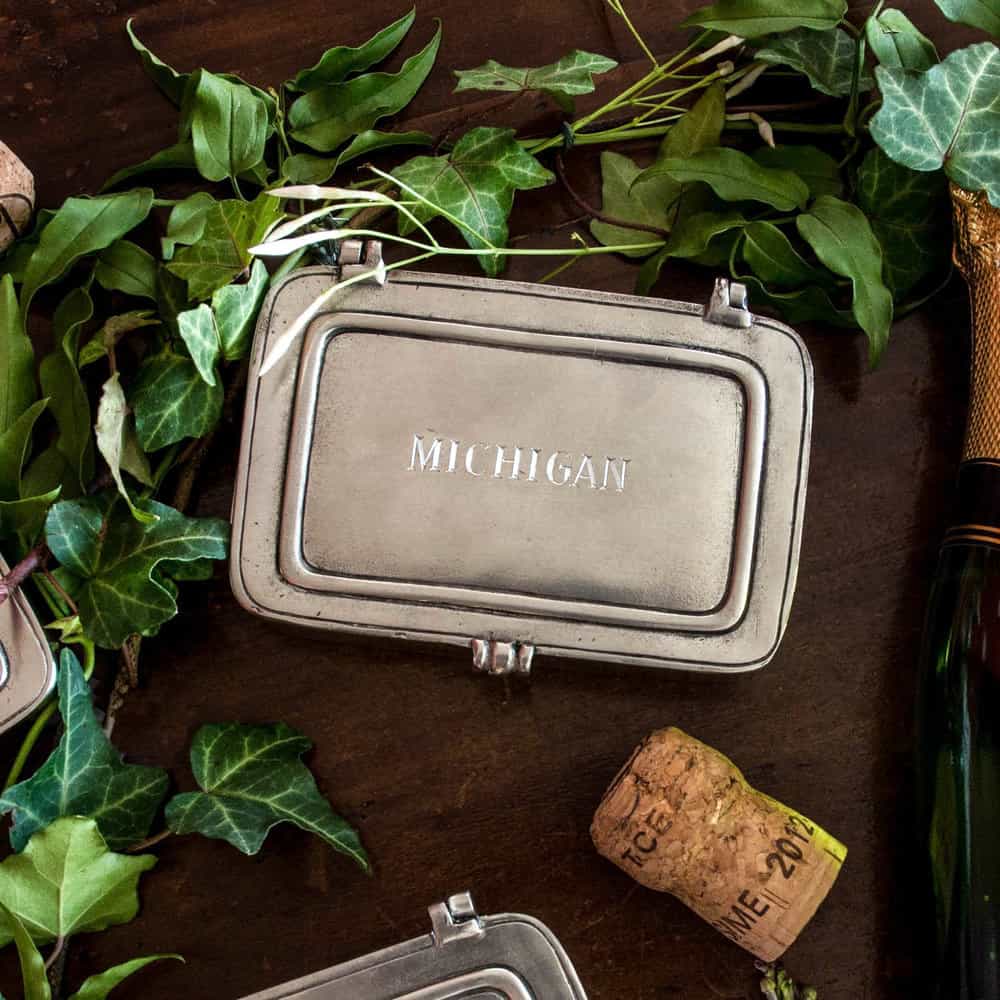 Match Pewter Michigan Collegiate Box
Hail to the Victors! Any Wolverine fan would cherish this Weston Table exclusive custom engraved trinket box ode to the maize and blue.
Rooted in classic European forms from the 14th through 19th centuries with many of the designs cast from original antiques, Match pewter is an elegant chameleon that effortlessly harmonizes with its surroundings. Whether casual or formal, traditional or modern the soft luster of pewter is at home in any setting. All Match pewter is made in Italy in family-owned workshops that have been producing pewter for generations.
This item may be engraved on the top or inside lid with words or monogram. Please contact us to discuss these options.
Please allow 4 to 6 weeks for delivery (the item is custom made in Italy).
Made in Italy
4.5" L x 3.1" W x 1.2" H
Care
Hand wash only. Occasionally polish with Cape Cod Metal Polishing Cloths.