WT Heirloom Rabbit Baby Gift Dish Set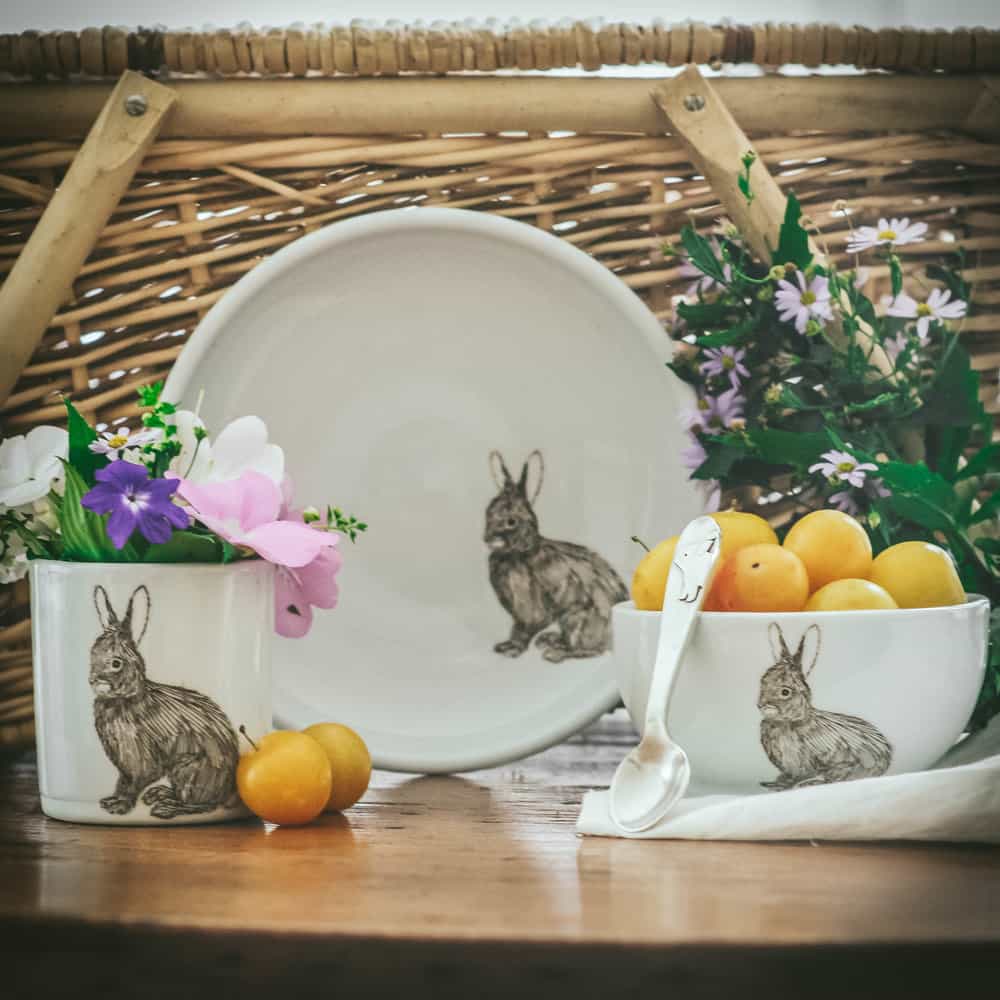 WT Heirloom Rabbit Baby Gift Dish Set
An exclusive and adorable original rabbit illustration is fired using a colored clay to create these heirloom baby dishes. Included is a handmade pewter piggy spoon & keepsake wooden crate.
Detailed with a hand painted glaze before being dipped in a lead free glaze. The dynamic firing process results in adorable unique, durable one-of-a-kind pieces.
Handmade Ohio & Rhode Island
Rabbit Small Plate
1" H x 8.5" D
Rabbit Baby Bowl
2.75" H x 5" D
Rabbit Small Cup
3.5" H x 3"
8 ounces
Rabbit Pewter Spoon
5.5" L
Care
Dishwasher and microwave safe. Food safe glaze.