Purl, London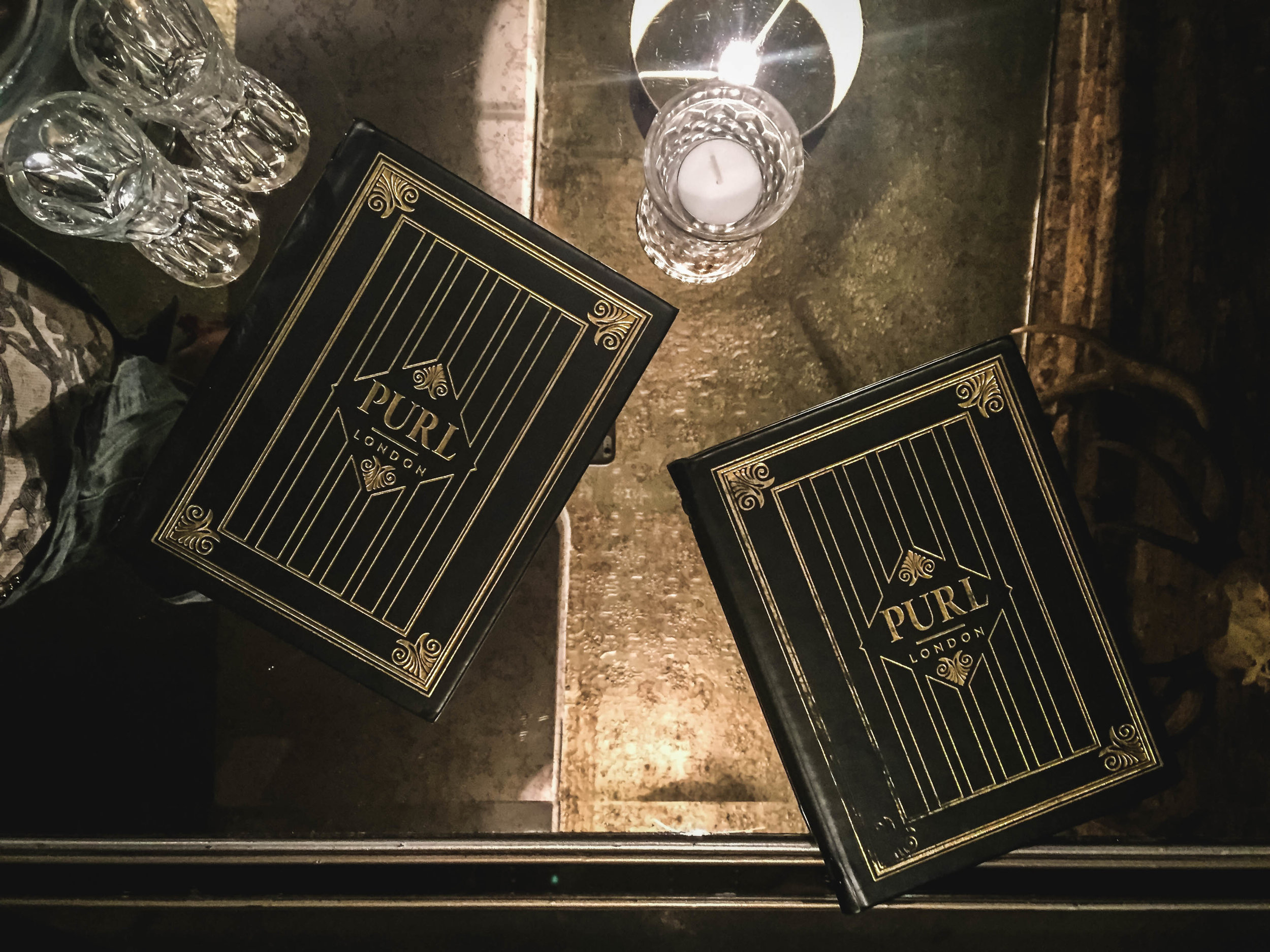 The classic culinary techniques employed behind the bar deliver a menu of creative and thoughtful libations with names evoking different times, places, and fantasies.
Mr. Hyde, a drink that begins as a somewhat ordinary experience, but as Purl's own concocted smokey essence is pumped into the alcohol, a metamorphosis in taste and smell ensues in which spicy and sweet transport the drinker to a beach hammock on an uninhabited island surrounded by the intensely blue waters of the Caribbean. Or perhaps, the Mind the Gap (a reference to the conductors who remind travelers of the crevices just beyond the door openings of the Tube, London's underground transportation system) the perfect dry mouth curing cocktail. Served in an iconic London red telephone or Big Ben coin bank, this cocktail is kitsch meets summer refreshing ingenuity. Whitley Neill Gin infused with kumquats, a sweet botanical British aperitif, elderflower tonic, lemon juice, bitters, and orange peel combine to quell the heat of concrete during the few glorious and fleeting scorchingly hot days of London's summer.
In an era of experience driven travel, Purl's two hour apprenticeship with a master mixologist includes some basic as well as impressive techniques that can and should be tried at home. Who knew that cocktail making is both a science and an art that can be mastered outside of school? Learn how to properly shake and strain a drink. Repurpose tea cups, mismatched crystal, and camping tins to entertain guests. Practice safely managing a kitchen torch. Navigate a discussion on the sweeter stronger alcohol palate of Europeans versus the American preference for more bitterness in cocktails. Engage in a discussion on homemade shrubs (a zingy libation of fruit and sugar steeped in vinegar), Chartreuse (an early 17th century lime green Monk made French liqueur), and a South African bush inspired herbaceous gin that seeks to save African elephants bottle by corked bottle.
The whole Purl London bespoke cocktail affair rewards the wanderlust with a nostalgic nod to social clubs of the past while remaining firmly planted in the modern world with access to spirits and tastes from all corners of the world. Cheers!