Convivio Soup & Pasta Bowl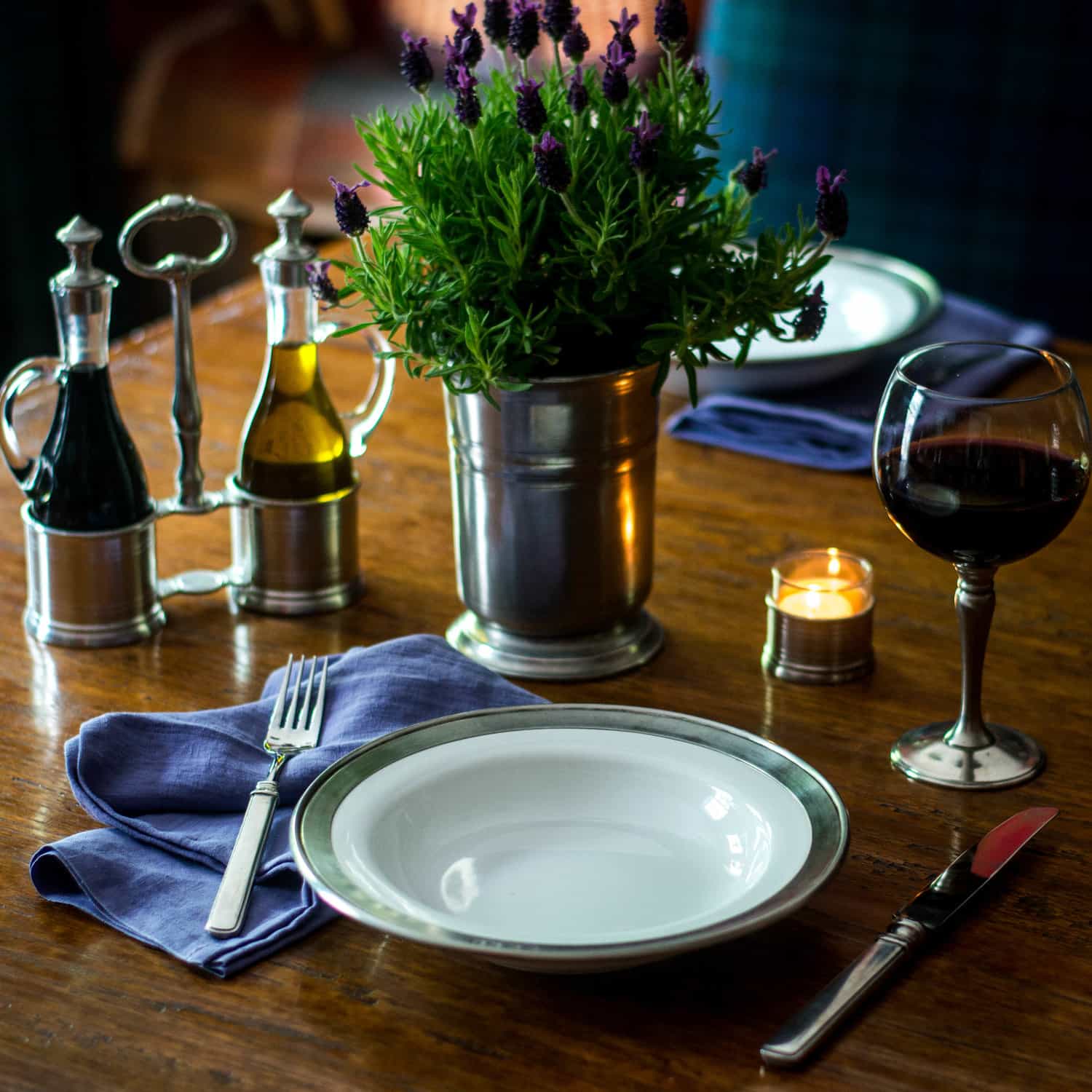 Convivio Soup & Pasta Bowl
Food looks utterly gorgeous with the seriously exposed surface area.
The Match Pewter Soup/Pasta Bowl is designed to appeal as everyday dinnerware as well as part of an elaborately set table. Generously portioned, this bowl is shallow and rimmed.
Made in Italy
9.8" D x 1.7" H
Care
Hand washing recommended. Dishwasher safe. Occasionally polish pewter rim with Cape Cod Metal Polishing Cloths.