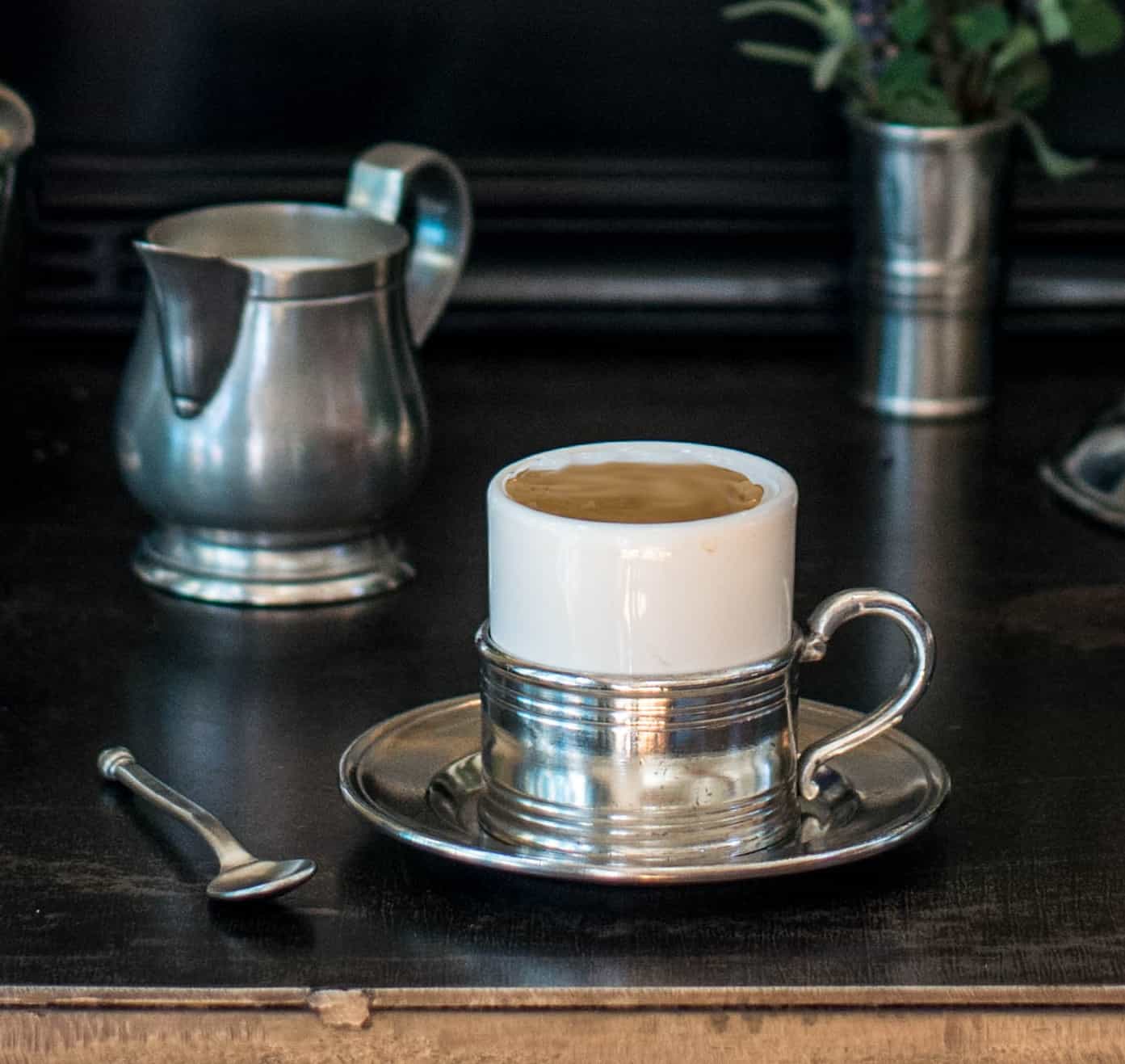 Espresso Cup with Saucer
A lovely way to sip espresso in the morning or after dinner with friends, this set includes a pewter saucer, a pewter base and a removable porcelain cup.
Think outside the box and pass Spring Pea Soup with Crème Fraîche & Mint for a refreshing hors d'oeuvre during a garden gathering, and pass bite-sized Caprese Stacks on the tiny appetizer pewter saucers.
Made in Italy
Espresso Cup: 2.2" H x 2.4" D
2.7 Ounces
Care
Hand wash pewter only. Ceramic inserts dishwasher safe. Occasionally polish pewter with Cape Cod Metal Polishing Cloths.