Brittany Stripe Indigo & Cream Linen Collection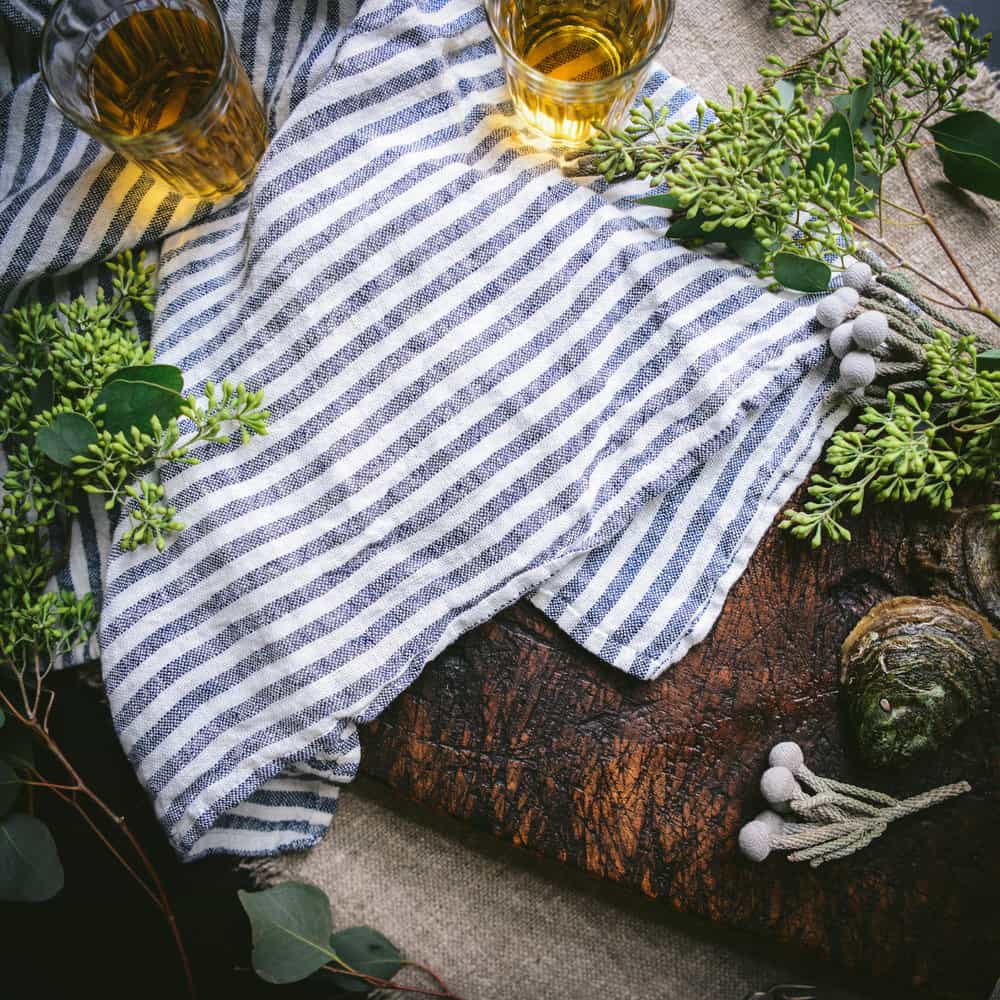 Brittany Stripe Indigo & Cream Linen Collection
A towel or a napkin? The Brittany Stripe Indigo & Cream Linen Collection provides a two for one.
Oversized, the crisp traditional stripes look dramatic spread open to protect guests from dinner spills. Hanging from its loop on a kitchen knob, it is ready to work whenever you are.
MADE IN LITHUANIA
100% Pure Linen
17" W x 27" H
Care
Machine wash. Tumble dry low. Remove when damp and iron for crisp, finished look.