Libeco Cabbage Kitchen Towel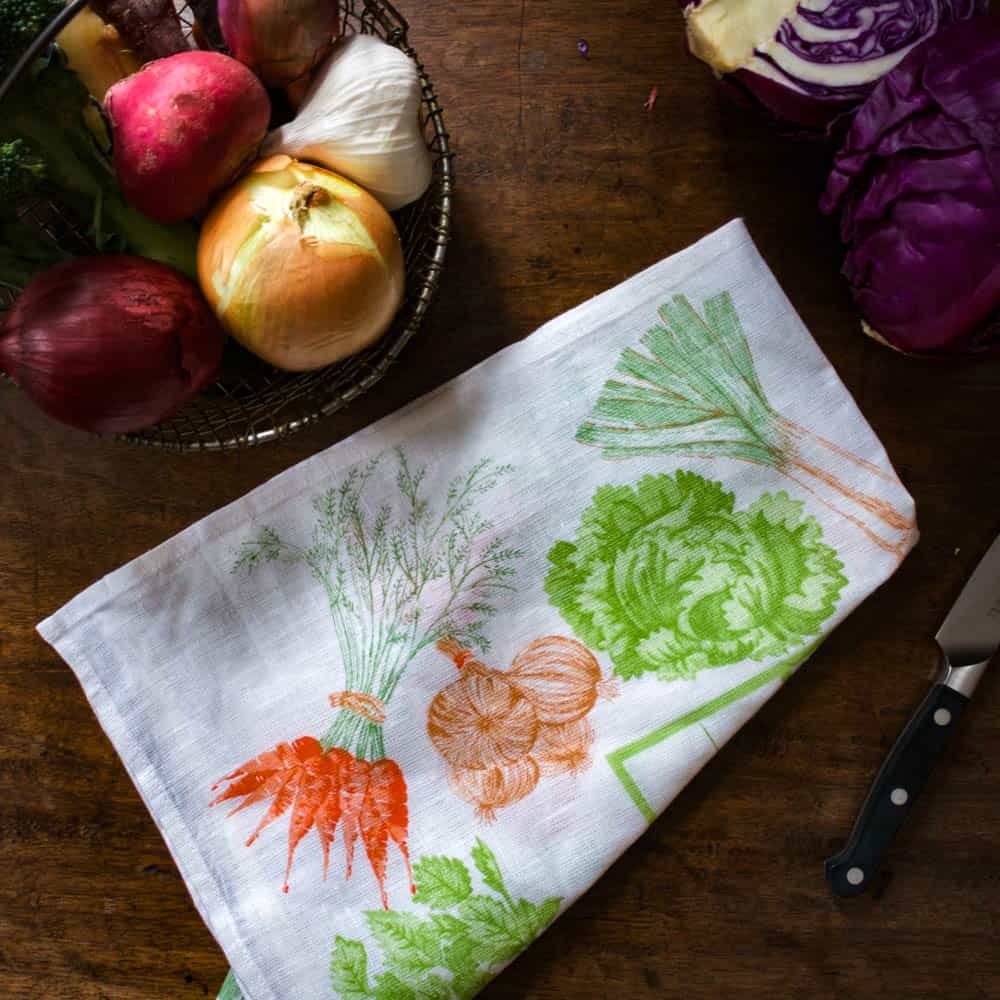 Libeco Cabbage Kitchen Towel
Printed with delightful vegetable garden graphics, this tea towel suits the spring and summer kitchen.
Perfect for drying salad greens or other farmer's market produce.
In 1858, Libeco began spinning and weaving linen into household products. Committed to sustainability, this wind powered Belgian company mills only the finest cloth for making comfortable and gorgeous towels for practical kitchen chores.
Made in Belgium
25.5" W x 25.5" L
100% Belgian Linen
Care
Machine wash cold. Tumble dry low.