Spring Hunter Fox Pillow with Hunting Hat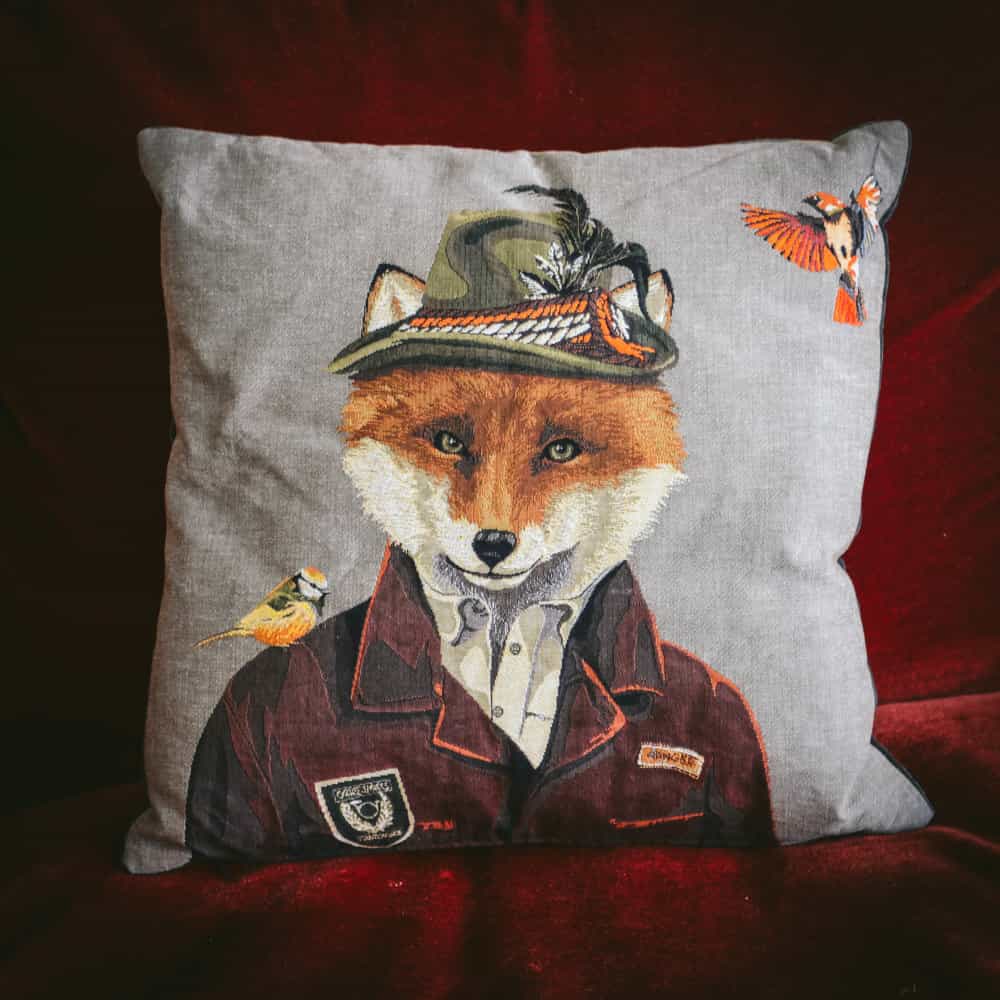 Spring Hunter Fox Pillow with Hunting Hat
The Spring Hunter Fox Pillow with Hunting Hat is handwoven on a Jacquard loom in Europe.
The meticulously finished, velvet backed pillow features a forest colored fox dressed for the hunt with birds adding background color for depth and interest.
Made in Belgium
17" x 17" Square
100% Cotton Tapestry, 100% Velvet Back, 100% Down Insert
Care
Dry clean only.