Spring Hunter Stag Pillow with Tweed Lapel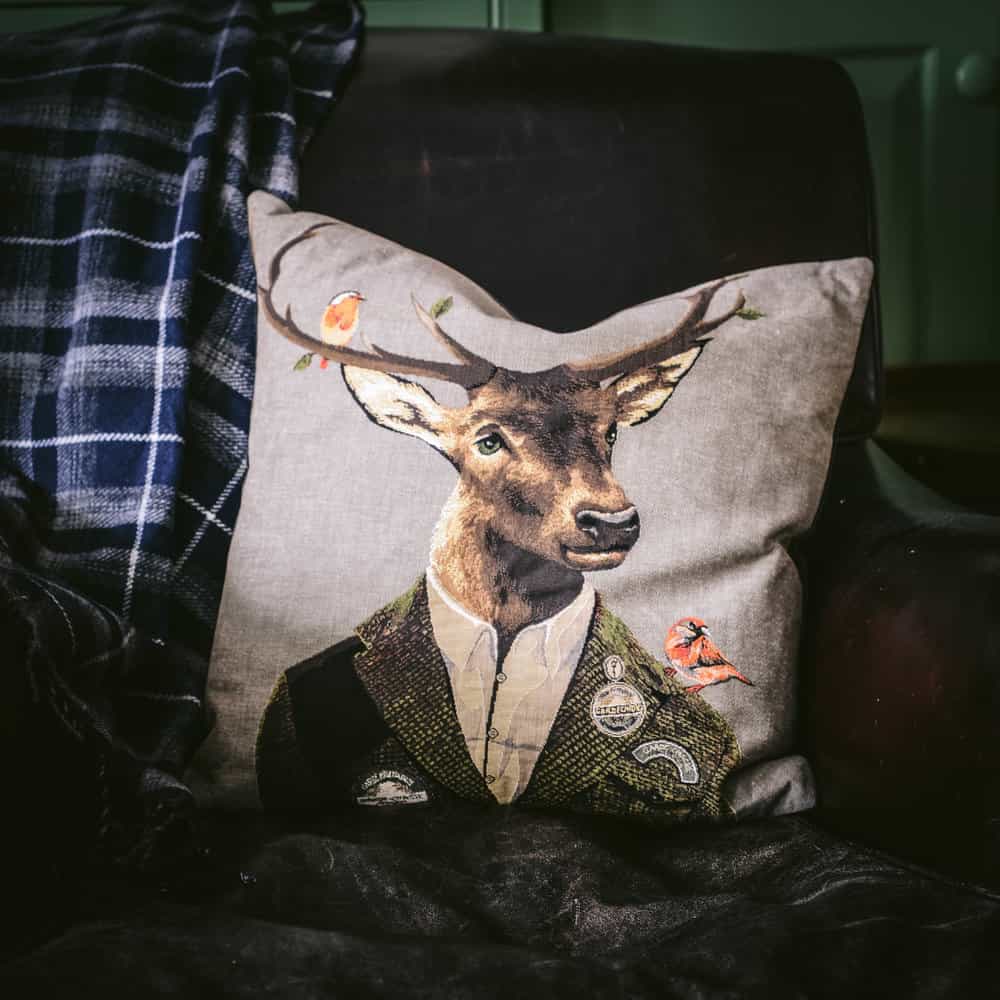 Spring Hunter Stag Pillow with Tweed Lapel
Meticulously hand finished, this exquisitely designed decorative pillow will add a bit of humor to any traditionally styled room.
Skilled weavers use Jacquard to handcraft the Spring Hunter Stag Pillow with Tweed Lapel. A beige background is complemented with a bespoke, neutrally colored dressed deer. Small bird accents add a bit of yellow, orange and red to the background.
Made in Belgium
17" x 17" Square
100% Cotton Tapestry, 100% Velvet Back, 100% Down Insert
Care
Dry clean only.